Some Of The Best Smart Lights That Are Powered By Alexa
We are in a world where all the gadgets, devices, appliances are getting smarter using the powerful Artificial Intelligence technology. Not only our smartphones or tablets are smart nowadays it's your TV, Fridge, Lights and also other appliances which are getting smarter. As we all know if you talk about Artificial Intelligence technology in common use the very first thing comes in our mind is Alexa. It can be found in many home devices such as Amazon Echo and many others. So for a quick concept of Alexa, it is a voice command device that can be operated simply with your voice command such as "Alexa play some news" and then the device will start playing some of the top news from the day. If you are a tech enthusiast then you this article will surely give you great information on smart lights with Alexa. Since it is an Artificial Intelligence technology there are few smart lights in the market that can be operated through Alexa and Internet. To know more kindly continue reading the below:
Philips Hue White Ambience Bulb: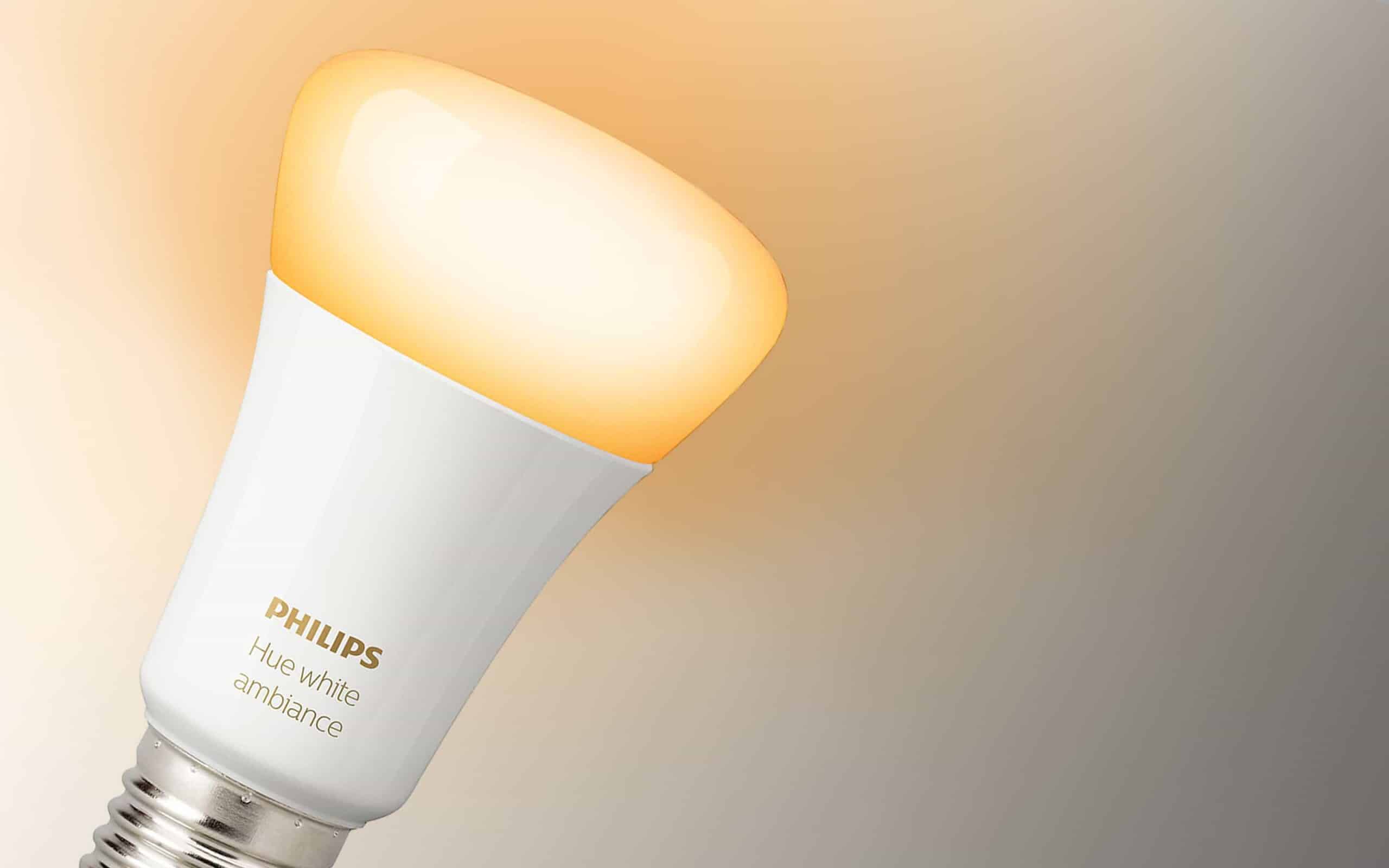 Philips is one of the leading electronics and Lighting industry in the market. Philips Hue is a recent innovation by the company that is easily compatible with Alexa so how does it work? It connects automatically with Alexa and Internet once you plug into a cord and then power it ON. You can easily command your Alexa device to power it ON or OFF or change the colour of the lights and many other as well. This product is slightly costlier than any other normal or smart bulbs the features and the brand name is enough for the pricing. This is exclusively available on their official stores and Amazon as well.
If you talk about smart lights with Alexa which is an Amazon's creation then how they will be hiding from this invention. The Amazon Echo Glow is yet another first-party lighting accessory that is designed to provide you with the best experience in this segment. It works seamlessly with any Alexa based devices and connects easily. You can simply command for changing the colours, colour tone, brightness, power On or Off and many more with the Amazon Echo Glow. Available exclusively at Amazon this smart light is priced at $25 which is priced fair in this segment as compared with others.
LIFX is not so very known company if we talk about the lighting industry and smart lights segments but people who are already using these lights their reviews and user experience are just best. The LIFX A19+ is a smart bulb that has more than 16 million colour variants which also emits infrared lights to save human eyes. Easily connected with any Alexa devices this smart light is also best among all in the market. Priced at $80 at Amazon this is costlier than others but the features will surely amaze you.
We hope the above-mentioned article has helped you find some of the smart lights with Alexa in the market and wish to see you soon again with more interesting articles on different topics and categories.
Thank you for reading.