Importance of Technology in Education
Importance of Technology in Education
Well, there is no denying that without technology, nothing could have been possible. Technology is grown in every sector starting from housing to education. Now, it has become necessary in classrooms which helps both students and teachers to collaborate better, encourages them to be creative and innovative, and learns new things leveraging the device they love the most. So, they are many reasons why technology is the key aspect of learning in schools. Also, there are some amazing opportunities for schools and teachers to benefit from some forms of technology in the classroom and make teaching and learning more effective. Below are the importance of technology in education.
Improves Engagement
When technology is integrated into lessons, then students are expected to be more interested in the subjects which they are studying. Technology will provide different opportunities for making learning more fun and enjoyable in terms of teaching the same things in new ways. So, technology will encourage and more active participation in the learning process that can be hard to achieve through a traditional lecture environment.
Encourages individual Learning
No one learns in the same way because of different learning styles and different abilities. Technology will provide better opportunities for making learning more effective for everyone with different needs. So, students can learn at their own speed, review difficult concepts, or skip ahead if they need to. Also, access to the internet will give students access to a broad range of resources to conduct research in different ways which in turn can increase the engagement.
Encourages Collaboration
Students can practice collaboration skills by getting involved in different online activities. For instance, working on different projects by collaborating with others on forums or by sharing documents on their virtual learning environments. Technology can encourage collaboration with students in the same classroom, same school, and even with other classrooms around the world.
Students can learn Useful life Skills through technology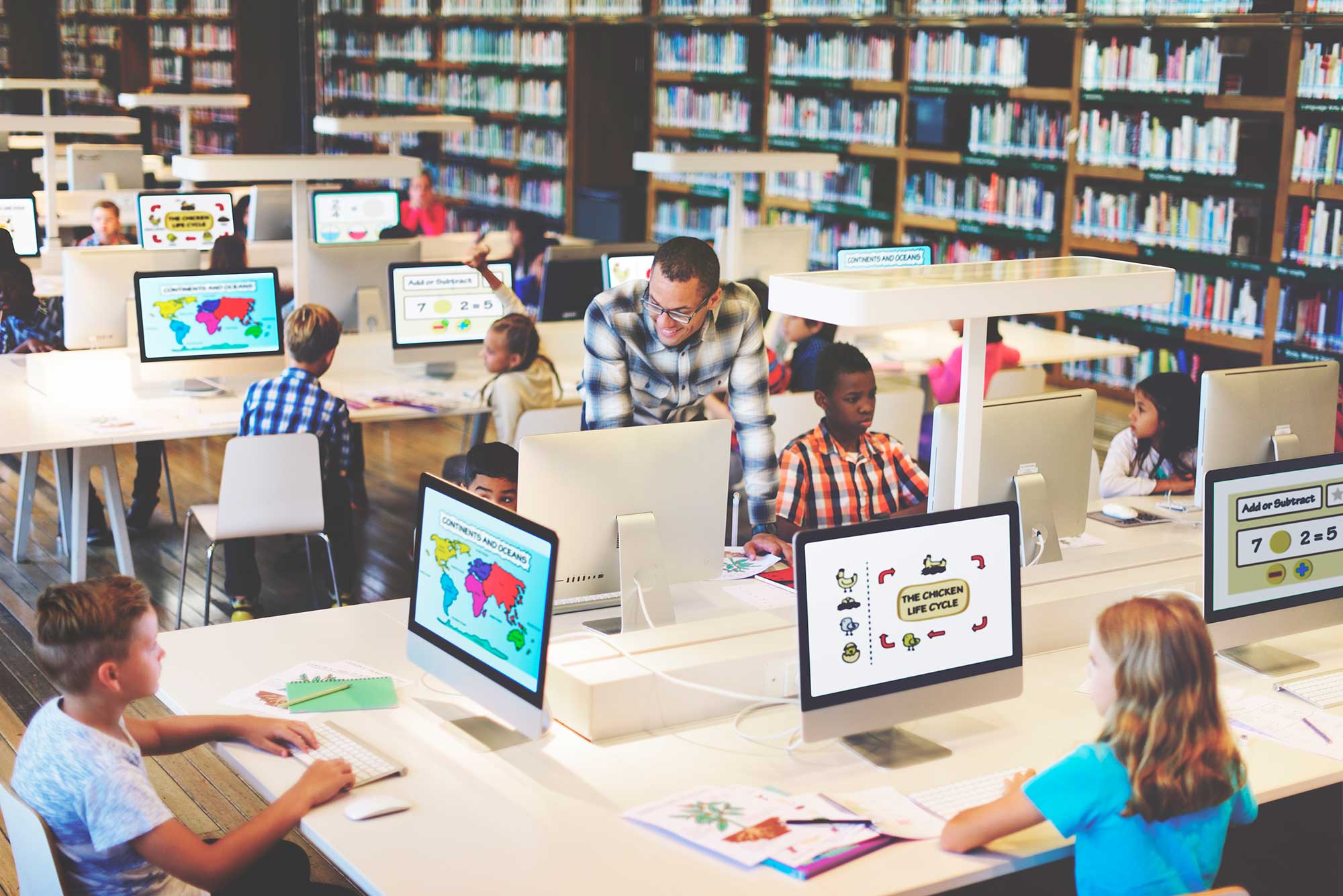 Both teachers and students can develop skills which are essential for them. Students can gain the skills they will need to be successful in the future. Modern learning is about collaborating with others, solving complex problems, critical thinking, developing different forms of communication and leadership skills, and improving motivation and productivity.  Technology will help in develop many practical skills which include creating presentations, learning to differentiate reliable from an unreliable source on the internet, maintaining proper online etiquette, and writing emails. This method is the importance of technology in education.
Benefits of teachers
With countless online resources, technology can help to improve teaching. Teachers can use different apps or trusted online resources for enhancing the traditional ways of teaching and keep students more engaged. So, having virtual learning environments in school enhances collaboration and knowledge sharing between teachers.
The above-mentioned advantages are the ideal ones to know about the use of technology in the education field. Hope that I have covered all the topics in my article about the importance of technology in education. Thanks for reading!